The International Festival of Films on Art will award the Tribute Prize for its 41st edition to the Beirut Art Film Festival
The International Festival of Films on Art (FIFA) will award the Tribute Prize for its 41st edition to the Beirut Art Film Festival
–
The International Festival of Films on Art will award the 41st edition of the Tribute Prize to the Beirut Art Film Festival for its courage and determination
Montreal, 1 February 2023 – The International Festival of Films on Art (Le FIFA), is pleased to announce that it will present, as part of its 41st edition, the Tribute Award to the Beirut Film Arts Festival, an example of courage and determination for all actors of culture.
Since its founding in 2014, the Beirut Art Film Festival, in addition to its vocation to celebrate and promote artistic creation, has been concretely committed to defending human rights, cultural heritage and freedom of expression. Registered in a city of the martyred and wounded that remains a center of intense cultural activity, BAFF continues to raise the voices of Lebanese artists who constantly rub against death, madness, pain, uncertainty… with always, the belief in a better future .
Alice Mogabgab, director of the Beirut Arts Film Festival, will receive the FIFA Tribute Award on March 15 from 5pm as part of the 41st edition of FIFA's professional activities.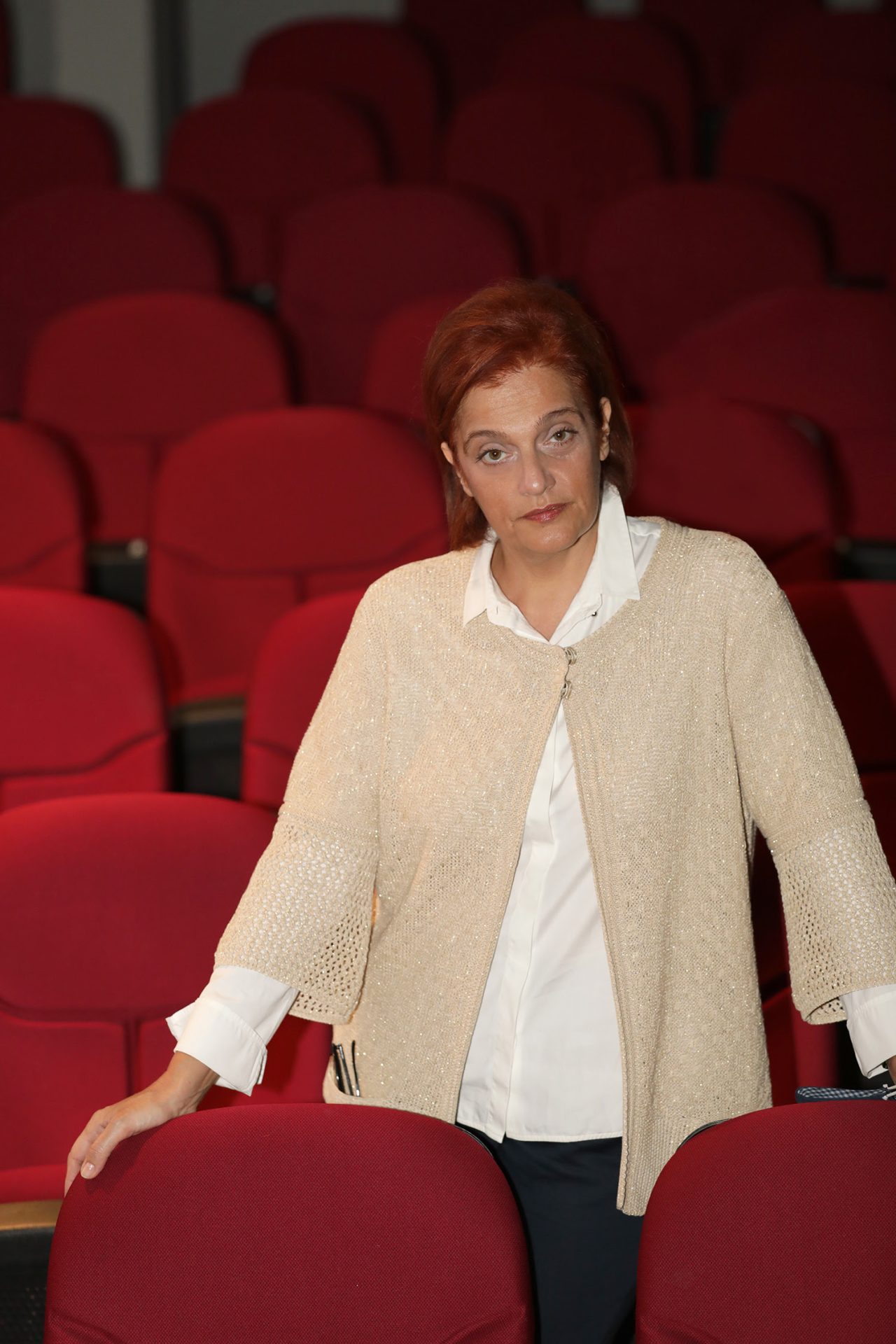 Photo credit: Miled Ayoub BAFF
"In Montreal, in March 2014, I found Le FIFA and mostly films about art. For ten days, I would be challenged, irritated, jostled, but especially carried away by the magic of cinema and the piercing gaze of an extraordinary director. For ten days, from room to room, I consumed limitless documentaries and discussions, nourished by the sublime human condition; art. This intense and enchanting episode is not without bringing me back to the story of Lewis Carol: Alice in Wonderland. Magic unfolds in Montreal and I will take mine to Beirut, with a strong desire to share this unforgettable cultural experience. » — Alice Mogabgab, founder and director of the Beirut Arts Film Festival (BAFF)
"It is with deep humility that the International Festival of Films on Art presents the Tribute Prize to the Beirut Art Film Festival and its founder and artistic director this year. This award highlights the importance of cultural actors in today's world. Despite the pain and uncertainty, OFFA continues to make artists' voices heard with determination and hope. In line with our values, it is important that we support BAFF in their commitment. » — Philippe U. del Drago, FIFA General and Artistic Director
About the Beirut Arts Film Festival
In autumn 2014, the Beirut – BAFF Art Film Festival was founded. Led by a team of 6 volunteers: Michèle Nahas, Maria Chakhtoura, Nadine Mokdessi, Souraya Karam, Alia Karam and Alice Mogabgab. The first issue premiered in November 2015 in Sofil Center cinemas, a success. Young and old are at the meeting place: a packed house, an enthusiastic audience, an adventure that begins. Emboldened by this first success, the festival team is far from complacent. He will work hard to make BAFF a platform for debate and cultural sharing. From 2016 the festival will leave Beirut to offer itself to universities and cultural centers in the Lebanese region. In 2017, the BAFF @ School program was launched.
In 2018, 14 cultural centers in the region, 16 university campuses, 1000 private and state schools hosted the festival. But feelings of anxiety and insecurity preoccupied the young man; BAFF responded with films about heritage, collective memory and identity. Immediately after it was announced, the 5th edition was reduced and then postponed due to the ongoing economic crisis and will break out on October 17, 2019. Popular uprisings are spreading across the country. Anger grows. Roads were cut off, universities, schools and cultural centers were closed… The winds of change were blowing across the country. But the ruling political junta stuck by and plunged Lebanon into bankruptcy and chaos.
The Covid 19 pandemic forced the population into lockdown, emptying the streets and squares, offering the repressive powers of the powers and barricades the royal road bank to a declared catastrophe. On August 4, 2020, a double explosion in Beirut's harbor led to a massacre: more than 200 innocent people killed, more than 6,000 injured, more than 300,000 displaced, and an apocalyptic landscape. This perfect crime is so terrible. The Lebanese people were devastated, they mourned and mourned their death and their destroyed country.
In this field of ruins, blood and tears, hope becomes impossible. Living and working conditions imposed by power, trapped in its corruption, eventually destroyed the country and brought the population to its knees. But Lebanese history teaches us that capitulation is impossible. Survival means fighting back, rebuilding means asserting oneself.
In 2020 marked by this pandemic, while the world is virtually celebrating the 250th anniversary of Ludwig van Beethoven, in Beirut, the German composer Hymn to Joy will launch its 6th edition, face-to-face, against ban ban. Placed under a sign of continuity and determination, this rebirth of BAFF inaugurates a season of culture. Since then, the festival has returned every November indoors and monthly online, with the support of loyal cultural partners and sponsors, film screenings, gatherings and art performances.
Because "Art is what resists: it refuses death, servitude, vice, shame", as Gilles Deleuze put it, BAFF will remain a cultural platform committed to preserving freedom, dignity and tolerance.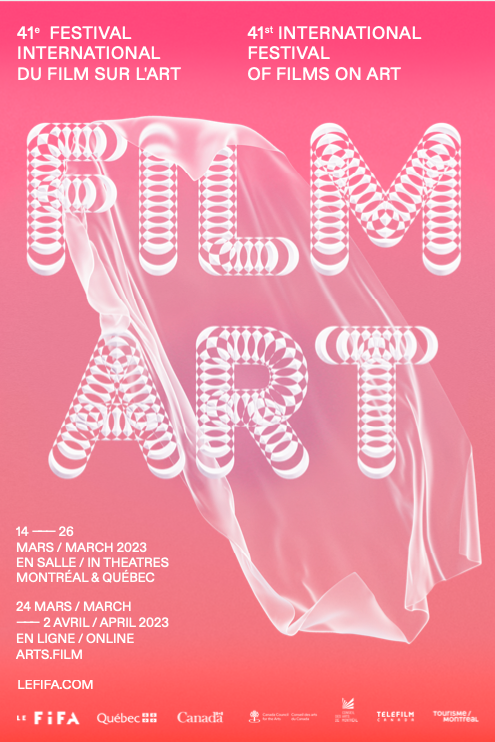 The 41st edition of FIFA has started!
The International Festival of Films on Art (FIFA) is proud to unveil the poster for its 41st edition which will be held indoors from March 14 to 26, 2023, online from March 24 to April 2, 2023. Created by Montreal designer and artist director Joanie Brisebois, posters in the colors of this Festival highlight our uniqueness and our areas of expertise and exploration; film and art, because as you know, there are more art films happening at FIFA than anywhere else.
PASSPORT IN ROOM AND ONLINE AVAILABLE NOW
Tickets
About FIFA Awards Awards
The FIFA Tribute Award is an acknowledgment given to a person or organization for their outstanding contribution to the field of film arts and film arts. It is a reward for their hard work, dedication and long term success. The FIFA Tribute Awards are intended to honor the achievements of individuals or organizations and to show genuine gratitude for their contributions to the art film community.
About FIFA41
The International Festival of Films on Art (FIFA) is dedicated to the international promotion and influence of film on art and media arts. Under the general and artistic direction of Philippe U. del Drago, FIFA offers an annual event in March that lets you discover the latest art film productions. Through its programming, various annual activities and an online art film distribution platform (ARTS.FILM), FIFA, which was founded by René Rozon, is committed to increasing the knowledge and appreciation of art in society. FIFA also seeks to promote the work of artists working in the fields of film, video and visual arts, and encourage the production and distribution of films about the arts. The 41st edition of the festival will take place indoors in Montreal and Quebec City from March 14 to 26, 2023 and online from March 24 to April 2, 2023.
FIFA thanks Heritage Canada, Government of Quebec, Arts Council of Canada, Telefilm Canada, SODEC, Metropolitan Area Secretariat, City of Montreal, Arts Council of Montreal and Tourisme Montreal for their generous support.

***