Nade in MLS? Krasso in Greece?
With 5 signings, ASSE has made good progress in the winter transfer window in terms of arrivals. A new stage opens, the departure stage. Still need to find a way out for players who are deemed unwanted or in any case have vouchers out.
A prolific Saint-Etienne transfer window in terms of arrivals…
For a month now, the news surrounding AS Saint-Étienne has been marked by the resumption of the Ligue 2 championship, the club's complicated sporting situation, but also and especially by the transfer and arrival windows. Since December 16th and the arrival of Charbonnier as a medical Joker, the arrivals of reinforcements at various outposts have followed each other: Dennis Appiah on Tuesday January 3rd, Gautier Larsonneur on Friday January 6th, and the last two arrived this Saturday January 14th , Kader Bamba and Niels Nkounkou.
If the need for reinforcements were urgent and urgent given the ASSE sporting situation in accounting terms, the fact remains that problems would arise. Because with around thirty players going through professional training every day, and all the young people who can step up from time to time, the question arises of managing the workforce.
….but let alone in the direction of departure for now
Questions about goalkeepers have been raised since the arrival of Gautier Larsonneur as the titular goalkeeper. What to do with Matthieu Dreyer, Etienne Green and Boubacar Fall, and Noah Raveyre? While Matthieu Dreyer had been left out of the group for two weeks during the match, Etienne Green has also been dropped from the call-up. It was Boubacar Fall, writer of a spot-on display against Caen, who accompanied Gautier Larsonneur in the warm-up before taking on Laval on Tuesday. Hence, it would be wise to find a way out for the two mentioned guards. Etienne Green comes into contact with FC Lorient who are looking for a solution to replace the long injured Mvogo. However, the Bretons have several tracks. Nothing indicates at this time that the England goalkeeper will finish the season in Brittany.
Noah Raveyre could bring a small check to the Greens. After all, this is what the leaders of Saint-Etienne are hoping for. According to information from 10 Sports, ASSE will be asking €1 million to offload a very promising young keeper this winter. AC Milan wants Raveyre to play. Which has not happened since his decision not to sign professionally with the Greens. However, the price asked by Saint-Etienne residents is considered too high for the Rossoneri. A fixed deal is possible this winter. All parties have an interest in reaching an agreement in the coming weeks.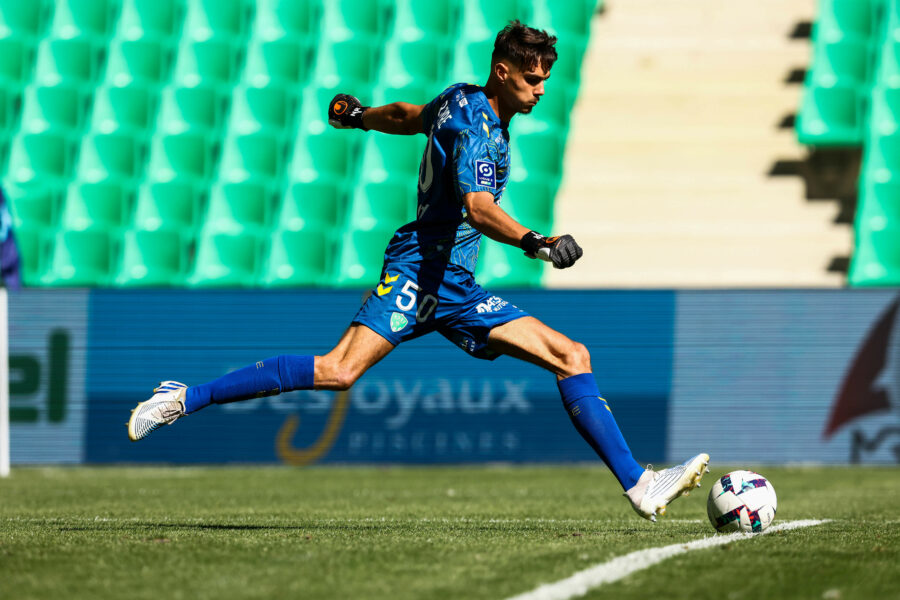 Traffic congestion in the defense sector
Also at the defense level the question arises seriously. Giraudon, Briançon, Pétrot, Nadé, Sow, Bakayoko in central defence. Palencia, Namri, Silva, and newcomers Appiah and Nkounkou on the side. Here is our long list of defenders (excluding midfielders who can assist on the flanks in a 3 player system).
Worst defense in Ligue 2, some of which are on the starting line. This is especially the case for Mickael Nadé. The defender is struggling to repeat his fine form from last season. Less sharp, less effective, starting this winter. Progress we learned today that AS Saint-Etienne has rejected an offer from MLS. The Charlotte Club is very interested in Mickael Nadé. To the point of making an offer to the Green Party. An offer that leaders will reject in November. According to our information, this same MLS team is still following the file and could be tempted to reinstate Nadé (who also has an interest in England) on a one-year loan, with an option to buy. In addition to these concrete interests, they will also be observed on the Russian and Turkish sides. As a reminder, Nadé did some touch-ups in Turkey last summer without further discussion.
Also read: ?️ Laurent Batlles is excited to have a new card in hand!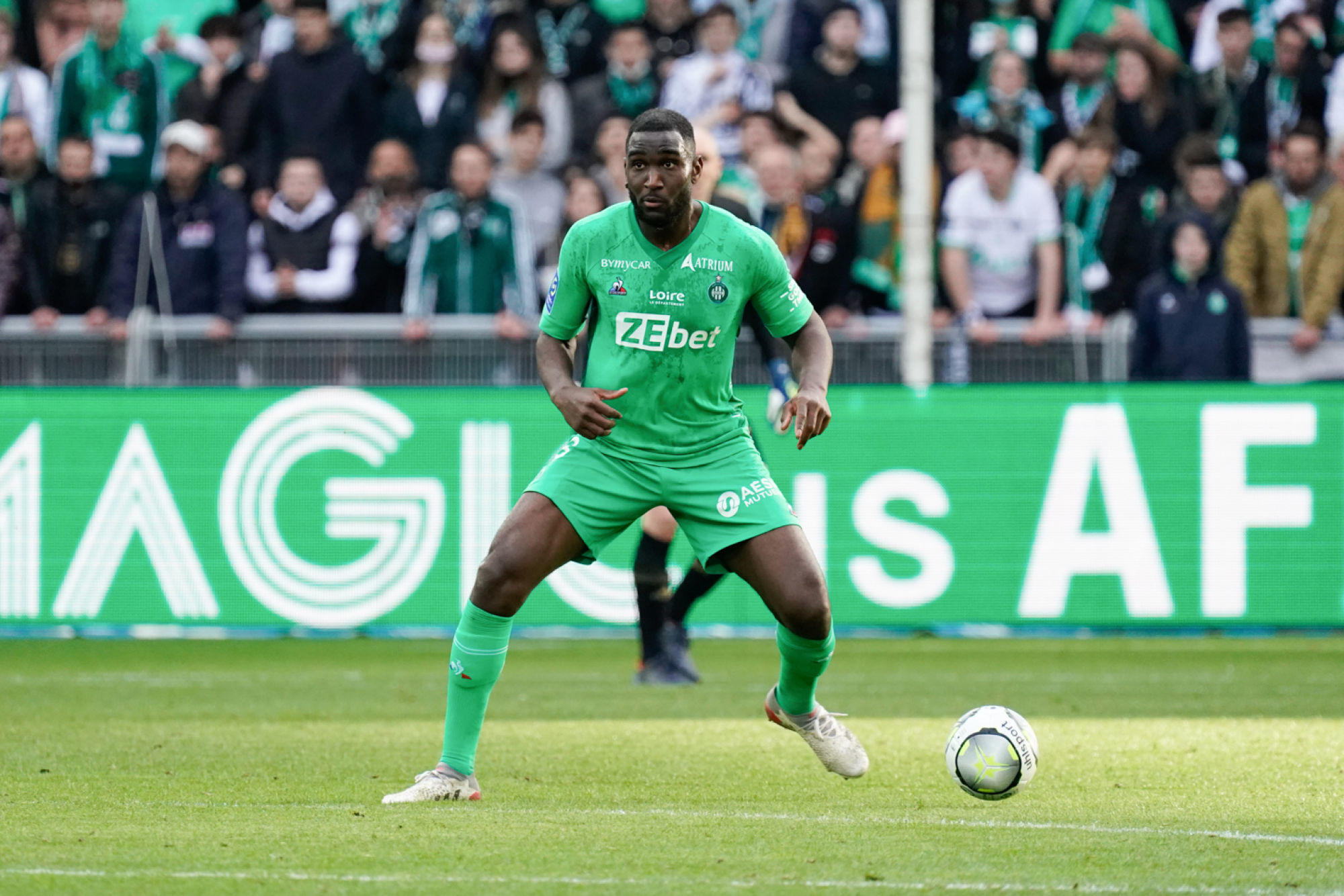 Defending Sergi Palencia also at the start. Six months from the end of his contract, the Spaniard is no longer in Laurent Batlles' plans. He could return to Spain this winter.
Just like the former Bordeaux, Gabriel Silva, the Brazilian, is no longer playing. Even worse, he's in the closet. He's at the end of his contract in June, the door is wide open. Otherwise, he will patiently wait for the end of the season and then leave freely.
When it comes to defenders, Saïdou Sow's situation is very special. Little used since the start of the season, the player is thinking about leaving the club. Following Anthony Briançon's exit against Caen, he put up an unblemished comeback. He was able to follow up against Laval. Without much difficulty, he returned a relatively clean copy. If Le Havre was ever particularly interested, the Normans are betting on another profile. Bastia also inquired about the loan from Guinea. As it turned out, Saïdou Sow was indeed still from Saint-Etienne and some within the club were strongly opposed to his departure. Continued.
Nothing to report in midfield without arrivals. No departures were planned as such.
New foreign team in Krasso?
Offensively, ASSE was further strengthened by the arrivals of Gaëtan Charbonnier and Kader Bamba. Jean-Philippe Krasso should stay this winter. However, the player will also be out of contract in June. Contract situations and appearances that attracted several clubs. Apart from Anderlecht, Dynamo kyiv or Partizan Belgrade, we learned yesterday in the Greek press (FORZA newspaper) that PAOK is watching striker Stéphanois very closely. ASSE leaders will need 2 to 3 million to part ways with Ivory Coast.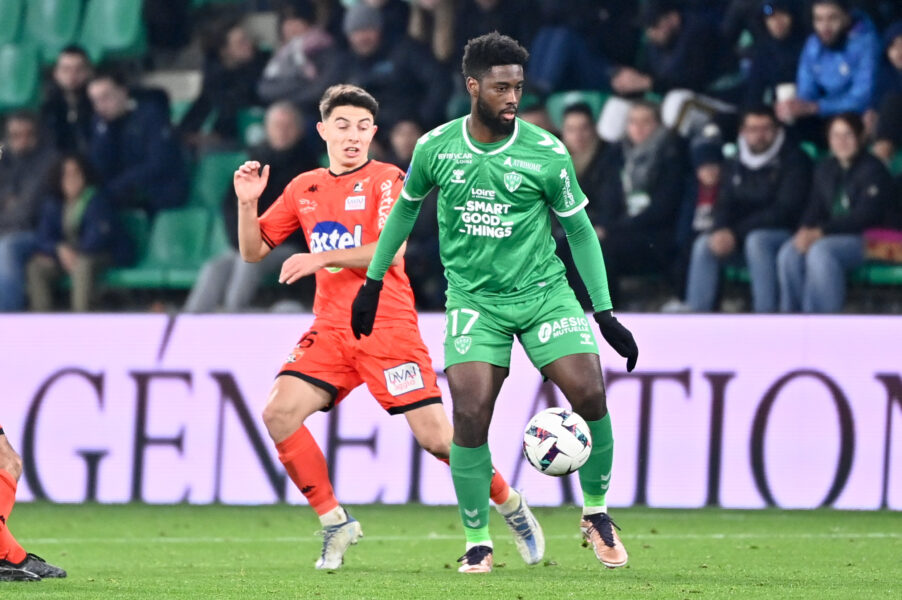 Finally, Ibrahima Wadji was also able to get out of the drill. After quite an interesting start, the Senegalese striker sank. Like the team, confidence seems to be lacking for the prolific striker in Azerbaijan. According to the local press, a return to Qarabag is being considered. Nothing has leaked in France to date.
After a very crowded first part of the transfer window towards arrivals, the Greens had to reduce their oversized workforce. Wait and see…