JioGames partners with Gamestream to launch the JioGamesCloud platform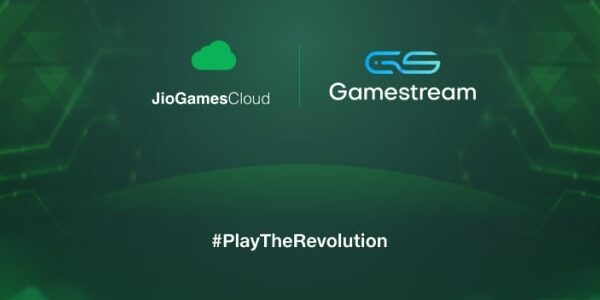 JioGamesCloud
Gamestream, the leader in white label Cloud Gaming solutions, signs a ten-year contract with JioGames, the video game market leader in India. This strategic partnership makes it possible to democratize video game streaming to India's 1.4 billion people, with unrestricted access, anywhere and anytime. JioGamesCloud, a Cloud Gaming (or video game streaming) service designed for the Indian market, offers a console experience easily accessible on all digital terminals.
Leveraging the power of Jio's vast digital network, JioGamesCloud is revolutionizing gaming standards. The high-speed Jio True 5G network provides the best gaming experience The robust 5G infrastructure deployed in the country by Jio paved the way for the development of Cloud Gaming in India. In addition to Jio True 5G connectivity, the intuitive interface and JioGamesCloud compatibility with multiple terminals will please all game player Indian people.
India promises to be a major player in the global gaming market and this partnership will see JioGames emerge as the undisputed Cloud Gaming leader in India. By combining Gamestream's technology expertise in Cloud Gaming with Reliance Jio's strengths in digital and customer services, the partnership will revolutionize the card for the Cloud Gaming ecosystem globally. Gamestream will enrich JioGamesCloud's comprehensive library with over 100 cult licenses for families and casual gamers alike, with additional games being added every month.
For Ivan Lebeau, president and co-founder of Gamestream, this agreement with JioGames is a strategic turning point for the company. "Gamestream is recognized for its innovative Cloud Gaming technologies successfully deployed in Europe, Asia and the Middle East, and we have been instrumental in the successful launch of Cloud Gaming services from leading companies for many years. This 10 year contract with JioGames includes our comprehensive technology solutions and our expertise in managing game catalogs. Most importantly, it is the realization of a fervent ambition to democratize video games around the world. We are shaping the future of video games with JioGames. »
JioGamesCloud is accessible in its public beta and can be tested for free and for a limited time on Jio set-top boxes, Android smartphones, as well as on major web browsers.
" India will soon become the new epicenter of the video game industry, with a potential of over 1 billion players thanks to the rapid deployment of the Jio True 5G network in India, with high speed and low latency. Video games can be one of the digital services that contribute significantly to economic growth. This partnership between Gamestream and Jio will enable every Indian to access high-quality Cloud Gaming experiences said Mr. Kiran Thomas, CEO of Jio Platforms Limited.
JioGames, an entity of Jio Platforms Limited, aims to democratize access to video games for all Indians. It brings together all the players in the world of video games on a single platform: players, game publishers, viewers and even the gamer community. JioGames exists on a variety of devices, including smartphones and set-top boxes for home gaming. It offers solutions and opportunities for live content streaming and eSports and allows gaming via cloud technology.
To start playing, just download JioGames from Android Play Store https://jiogames.page.link/pqcZ
JioGamesCloud is a Cloud Gaming technology developed by Jio that will disrupt the gaming industry. Graphically demanding games which until recently required expensive hardware setups, in the form of consoles and accessories, can now be played directly on the JioGames app, without any hardware constraints. Everything is powered by cloud technology in Android smartphones, Jio set-top boxes and popular web browsers.
More information at www.gamestream.biz and https://cloud.jiogames.com
SOURCE: PRESS RELEASE – PRFORMANCE x GAMESTREAM