15 new restaurants to discover in 2023 in Paris
By Manon C. Photo by My B. Published on January 10, 2023 at 11:51 am
What does Paris have in store for us in 2023, food-wise? Here are new restaurants and new pastries to discover in Paris in 2023!
The year-end celebrations are over, good resolutions have been taken, it's time to discover what awaits us in Paris in 2023. And this new year still holds many surprises for us. For lovers of good food but also a sweet tooth, take note that this year again, lots of new restaurants are expected in the capital city, and it's starting early in the year.
That new table it might satisfy every palate, whether you are looking for flavors from around the world, from Japan to Lebanon through China and the Mediterranean region; French gastronomy signed by great chefs; or a foodcourt that brings together all your street food cravings. But the year 2023 is also marking reopen A Parisian address that has been closed for some time to get a makeover and can't wait to show their new faces!
And for sugar aficionados, new pastries are also opening their doors, ready to welcome you with mountains of cookies and sweets of all kinds. So we go around new restaurant and new pastries to find in Paris in 2023 ?
Here new address !
New restaurants in Paris in 2023, 11 tables to explore: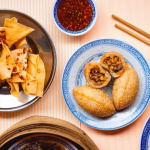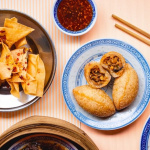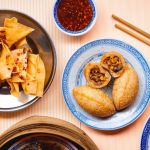 Bao Express, the new restaurant x coffee shop x bakery x hidden bar The Bao Family in Paris
Opening anniversary (really) expected! The Bao Family opened, in early December 2022, a new restaurant called Bao Express, plus a coffee shop and bakery, Bao Bakery, and a hidden bar, The Underpool! [Lire la suite]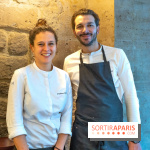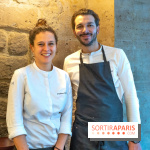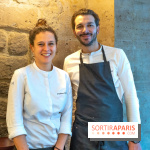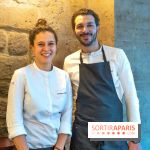 Ambos, Cristina and Pierre Chomet's new restaurant revealed, we tell you!
Wary gourmets Pierre Chomet (former top Chef) and Cristina Chomet Tejeda (pass in the kitchen of the Queen of England), have just opened the Ambos restaurant in the Luxembourg district, across from the Senate. We tested, we tell you! [Lire la suite]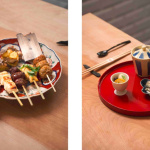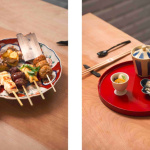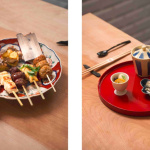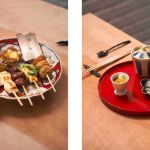 Charbon Kunitoraya, a new yakitori restaurant close to the Palais-Royal
Charbon Kunitoraya is a new yakitori restaurant that just opened a stone's throw from the Palais-Royal. New address by chef Nomoto, already the origin of 4 Japanese tables in Paris. [Lire la suite]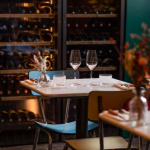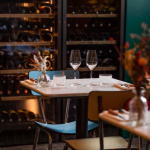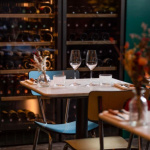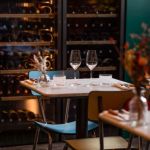 Alesti, a new contemporary brasserie with locavore inspiration
A new brasserie on Grands Boulevards, Alesti stands out from its peers with its locavore and well-grounded cuisine, envisioned by chef Jules Grouffal. [Lire la suite]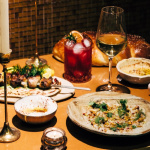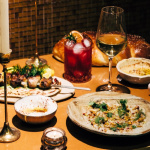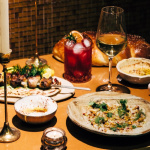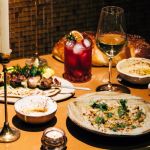 Jolia, the new Middle East table from the Dalia team
And two for the Dalia team who launched, in January, its new Middle Eastern restaurant: Jolia, near Père Lachaise. [Lire la suite]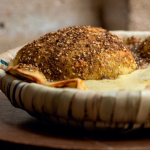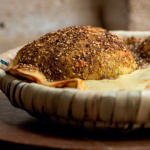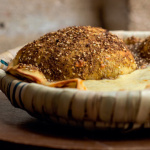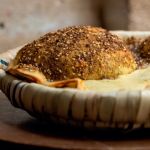 Faurn, Alan Geaam's new Lebanese pizzeria
Alan Geaam opened Faurn, a new restaurant close to his former address, and made it an honor to introduce man'ouché, the Lebanese cousin of pizza! [Lire la suite]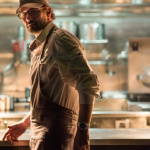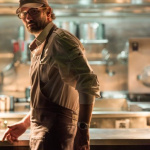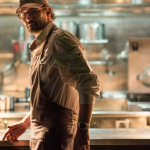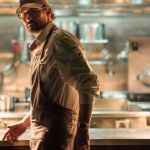 Top Chef: Paul Pairet opens a grocery store restaurant in the heart of the Hôtel de Crillon
Hôtel de Crillon has asked star chef Paul Pairet, discovered by the general public in Top Chef 2020, to completely rethink the Brasserie d'Aumont. From 18 January 2023, Parisians and passing tourists alike will discover Nonos et Comestibles, a grocery-restaurant in the heart of the palace on the Place de la Concorde. [Lire la suite]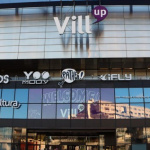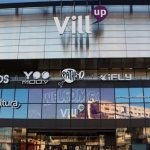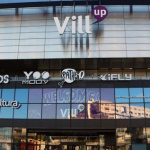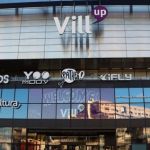 Vill'Up becomes Boom Boom Villette, the first Food & Entertainment Market, and opens in 2023
Vill'Up's transformation continues! The shopping mall is completely transformed into Boom Boom Villette, the first Food & Entertainment Market in France, which offers many restaurants and recreational areas. Opening planned for summer 2023! [Lire la suite]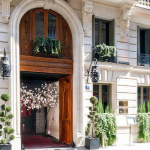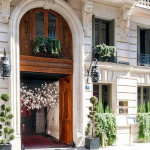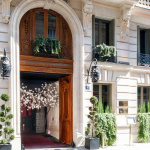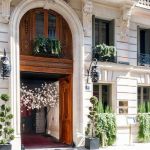 Maison Delano Paris, a luxury hotel, restaurant and bar, is set to open in 2023
Maison Delano Paris is gearing up to open its doors in the capital in February 2023. It is in this beautiful private home in the 8th arrondissement that the Accor Group and Katara Hospitality opened the first Maison Delano establishment in Paris. On the restaurant side, 3-star chef Dani García will offer us new culinary concepts that we can't wait to discover. [Lire la suite]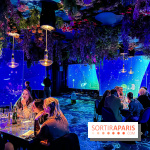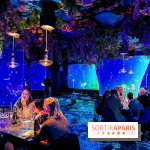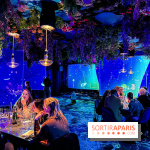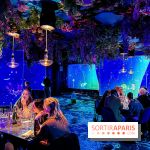 Once the first immersive restaurant in the 13th arrondissement with a seabed theme that was a resounding success with passing Parisians and tourists alike, 2 new Ephemera immersive restaurants expected in Paris in 2023, one in the 11th arrondissement, scheduled for mid-March, and the other in the 10th arrondissement, expected in late April. The theme hasn't been revealed yet but it should be… surprising!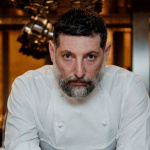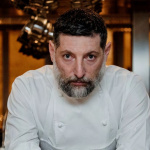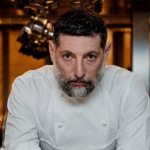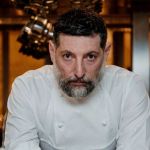 We know Assaf Granite for Shabour, Tekes, Shosh or even Balagan, wait to discover the new address of his chefs and lifelong friends – Uri Navon, Dan Yosha and Tomer Lanzman – inside the Le Grand Mazarin hotel, which will soon open in Marais . Expected for the first quarter of this year, this new Israeli table is called Boubale will highlight the chef's childhood recipes and origins.
3 reopenings expected in 2023 in Paris: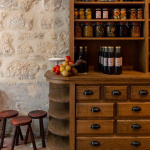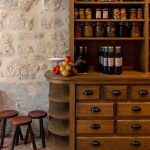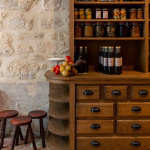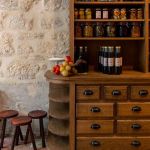 And to be precise, while Assaf Granit is gearing up to open the aforementioned address in 2023, the new year will also be an opportunity to discover a new face for his restaurant Balagan, which has taken advantage of the last few months to redo its little beauties. .. but not only! Re-opening is planned for spring this year!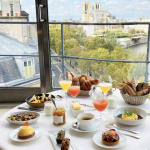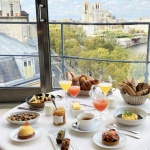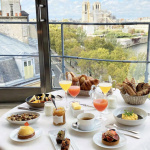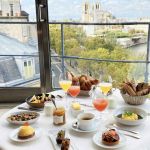 2023 also marks the grand reopening of the Tour d'Argent, which closed last April for a historic, longest and most comprehensive renovation in its history after 1936. Looking to anchor in modernity while preserving its history and heritage, the Tour d'Argent will reopen in the first quarter of 2023.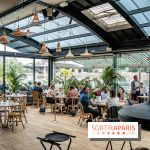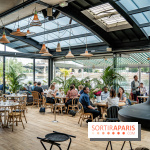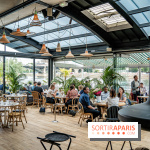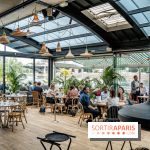 Polpo awaits you starting next March with lots of new products. Paris' west marina is back with a new concept, the green barge by Sylvain Tiriau and a nautical menu consisting of cult Polpo recipes and new signature dishes. Big news? 15 power boats available to rent for aperitif with your feet in the water.
New pastries in Paris in 2023, 3 sweet addresses to explore: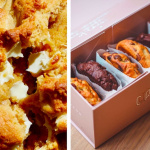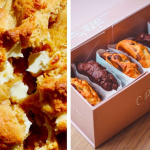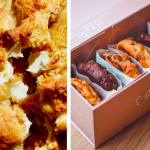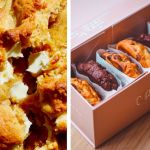 Cream, the famous London cake arrives in Marais
The cakes that keep Londoners going have finally arrived in Paris with the opening of Crème, pastry chef Damien Leroux's boutique, in the Marais! [Lire la suite]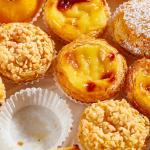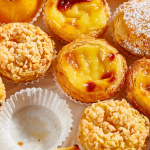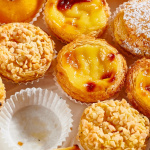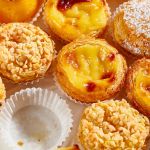 Canelas, the new Portuguese cake on the Canal Saint-Martin
Pastel de Nata fans are thrilled: Canelas, the new Portuguese pastry, have just opened on the Canal Saint-Martin! [Lire la suite]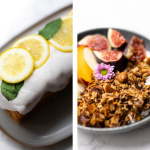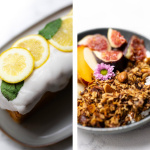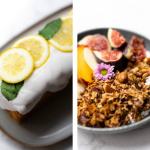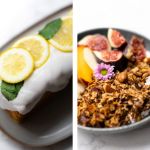 Culottée, new cafes in Miromesnil and weekend brunch
Culottée cafe-restaurants are setting up shop in the Miromesnil district with pastries and an affordable lunch menu. And on weekends, it's brunch! [Lire la suite]
Prepare your tongue, 2023 will be full of discoveries!